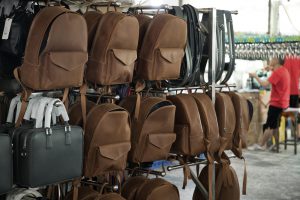 China Backpack Manufacturer
We're a backpack manufacturer located in China. Our company is passionate about crafting quality bags and backpacks with a strong emphasis on stylish design. We specialize in exporting these products around the world!

Manufacturing Solution
For those looking for a reliable and efficient backpack manufacturing solution, look no further! Our innovative system helps streamline the production process from start to finish. With our top of the line technology, you can rest assured that your project will be completed on time and with superior results.
Private Label
Get a high-end look for your brand with our range of luxurious private label leather backpacks. Choose from an extensive selection to find the perfect match, and then customize it with branding tailored just for you! See some stylish examples below – or request more info about our full collection today.